CMS now authorizes PTs, OTs, and SLPs to provide telehealth services.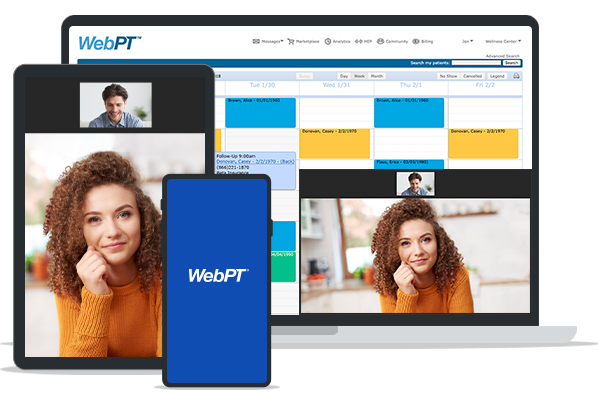 Deliver Care Remotely with WebPT Virtual Visits
Leverage WebPT for virtual therapy sessions, e-visits, and telehealth documentation and billing.
Interested in Virtual Visits?
Fill out the form below, and a representative will be in touch soon.
By submitting this form, you are opting in to receive resources from WebPT. Check out our privacy policy for the full story on how we protect and manage your data.
In the face of stay-at-home orders and social distancing, it's never been more challenging for rehab therapists to care for their patients. But, with WebPT Virtual Visits—built within the WebPT EMR and Scheduler—rehab therapists have an easy-to-use tool for delivering therapy services remotely.
Simply schedule a patient visit in the Scheduler, and the patient will receive a link to join a HIPAA-compliant, encrypted, and secure face-to-face live audio and video connection. During the scheduled appointment, therapists can treat patients and document in the WebPT SOAP note, similar to their in-clinic workflow.
WebPT has partnered with Zoom for Healthcare to offer this secure, high-quality video conferencing tool. We've secured a business associate agreement (BAA) with Zoom on our Members' behalf, and we worked quickly to integrate the tool into the EMR and Scheduler.
WebPT Virtual Visits is:
Integrated within the WebPT EMR and scheduler

Secure with full HIPAA and PIPEDA/PHIPA compliance and 256-bit AES encryption

Available for $20 per enabled provider, per month, for unlimited visits (this pricing is at-cost; we provide the same great features of a paid Zoom license with the added benefits of a WebPT integration and BAA)
You can get started right away. Simply fill out the form and a representative will reach out to you with next steps.
"The initial feedback from staff and patients is that they love WebPT Virtual Visits. It's much easier to use than the platform we were using before."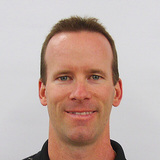 Neil Washington
PT, ATC, CSCS
Director of Outpatient Programming,
Northeast Rehabilitation Hospital Network