Effortlessly navigate the changing tides of rehab therapy.

Download your free copy of the 2023 State of Rehab Therapy report.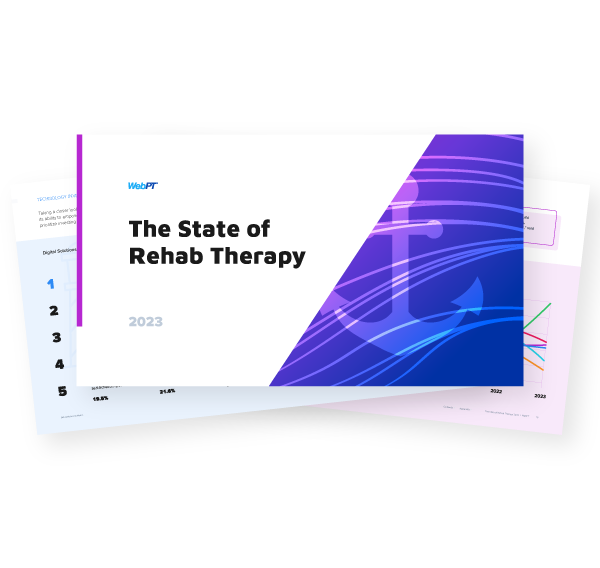 With emerging technology, evolving patient needs, and shifting regulatory standards, the rehab therapy industry is awash with change. To get a better understanding of these industry trends and advancements, we asked nearly 6,000 rehab therapy professionals from across the country to share their insights. Armed with their responses, we created a comprehensive analysis of the state of rehab therapy.

From employee satisfaction, retention, and burnout to improvements in diversity and student loan debt, our 2023 State of Rehab Therapy report covers the most important topics rehab therapy pros face today. Plus, we tapped dozens of leading industry experts to weigh in on the data, offering unique perspectives and commentary to better explain our survey findings.

Ready to dive in? Download the free report and get the knowledge you need to move your practice—and our industry—forward.
Get the 2023 State of Rehab Therapy Report!
By submitting this form, you are opting in to receive resources from WebPT. Check out our privacy policy for the full story on how we protect and manage your data.