On the hunt for new physical therapy software?
Our physical therapy software buyer's guide can help you find the right system for your practice.
In this guide, you'll learn how to identify the system requirements that are paramount to your clinic's success; which crucial questions to pose to potential vendors to suss out their products' potential; and how to obtain buy-in about the transition from internal stakeholders.

In short, it's everything you need to find a solution that's worthy of you—and your practice.

Fill out the form, and we'll send you a free buyer's guide.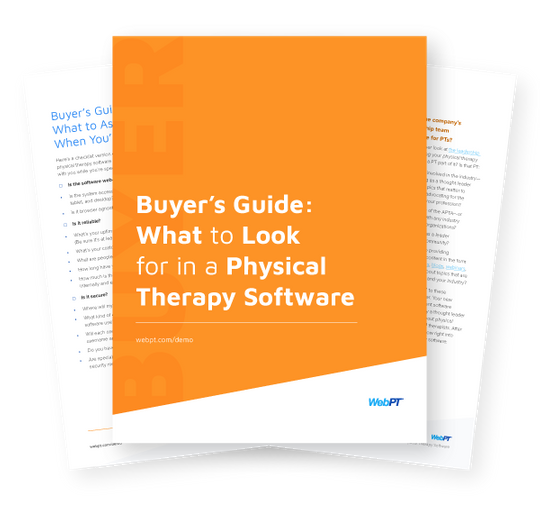 Get the Free Guide
By submitting this form, you are opting in to receive resources from WebPT. Check out our privacy policy for the full story on how we protect and manage your data.